Unu for employers
Help your people be healthier
Unu changes workplaces into healthier, happier spaces
Create a thriving work culture by giving your people the tech, tools and info they need to stay healthy, at work and at home.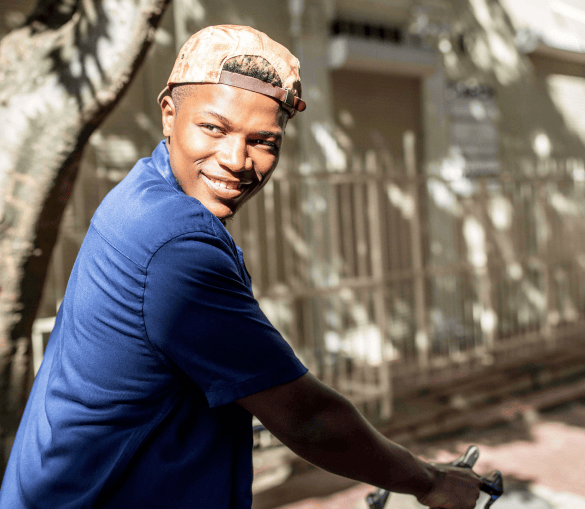 Unu brings you
A wellness dashboard
Get a fully anonymised overview of your workers' wellbeing, ensure compliance and reduce risk.
Meaningful data
Our predictive data provides you with meaningful insights to drive informed HR strategies and wellness initiatives.
Reduced absenteeism
Stop sick leave and absences from eroding your bottom line, through digital triage, telemedicine and primary care.
Enhanced employee benefits
Attract and retain talent with affordable health plans and wellness programmes that are tailored to your workforce.
What does Unu do for your business?
Unu integrates HR and medical data to give you invaluable insights into the wellbeing of your people
Sick leave usage patterns
Absenteeism & sick leave trends
Risk profiles and wellness trends
Absenteeism & sick leave savings
Learn what sick leave costs your company and how your staff usage patterns tally with the industry average.
Understand how productivity levels shift with seasonal health challenges.
Drive talent acquisition campaigns off employee wellness data.
Join us on our mission to change healthcare in Africa.
You're in good company.
Case study
Making a call on healthcare
Real-time ROI, reduced absenteeism, and renewed job satisfaction.
A national call centre who pride themselves on client service needed a healthcare solve to make sure their teams were cared for and committed. They piloted with 15% of their employees and saw real savings of 18% within the first year. Within just over a year, the CFO had moved the entire workforce onto the plan, confident in the ROI and the impact on the business.
Look who we've partnered with!
Our partners have been carefully selected and, together, we are working hard to find more ways to make managing your health easy, accessible and affordable.
Ready for healthier, happier employees?